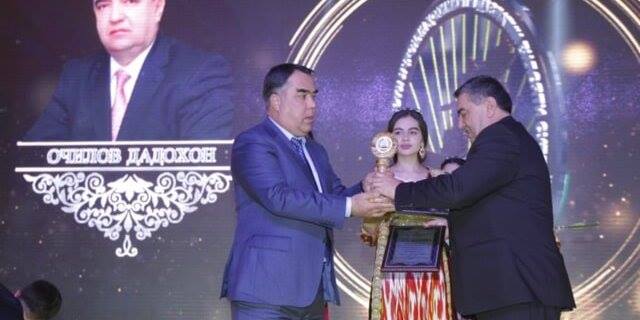 Sughd FEZ subject founder awarded as the "Best Entrepreneur of 2018"
December 21, 2018, in Sugdiyon culture palace of Khujand city the award ceremony for the winners of the contest "Best Entrepreneur of 2018" organized by the Chairman of the region Rajabboy Ahmadzoda was held. The purpose of the event was to render state support for entrepreneurship and promotion of active entrepreneurs of the region contributing to the development of the economy and society, raising production and services.
The competition lasted from April to December, this year, and the winners were determined in 8 directions and 42 ranks.
In particular, the CEO of Kedr Association Ochilov Dodokhon Ikromovich, who is the owner of several subjects in Sughd FEZ, became the winner in the nomination "The Best Entrepreneur of the Year for the Implementation of Innovative Technologies in the Industry". The victory was awarded for the development of the industry and the use of modern technologies at Archa-Mebel company.
It should be noted that Archa-Mebel is a subject of Sughd FEZ and produces a wide range of different types of furniture, such as furniture for preschool, educational, administrative, medical institutions, for home, office, sports and playgrounds, and cinemas. This is one of the largest enterprises in its field, which meets all modern requirements and international standards.