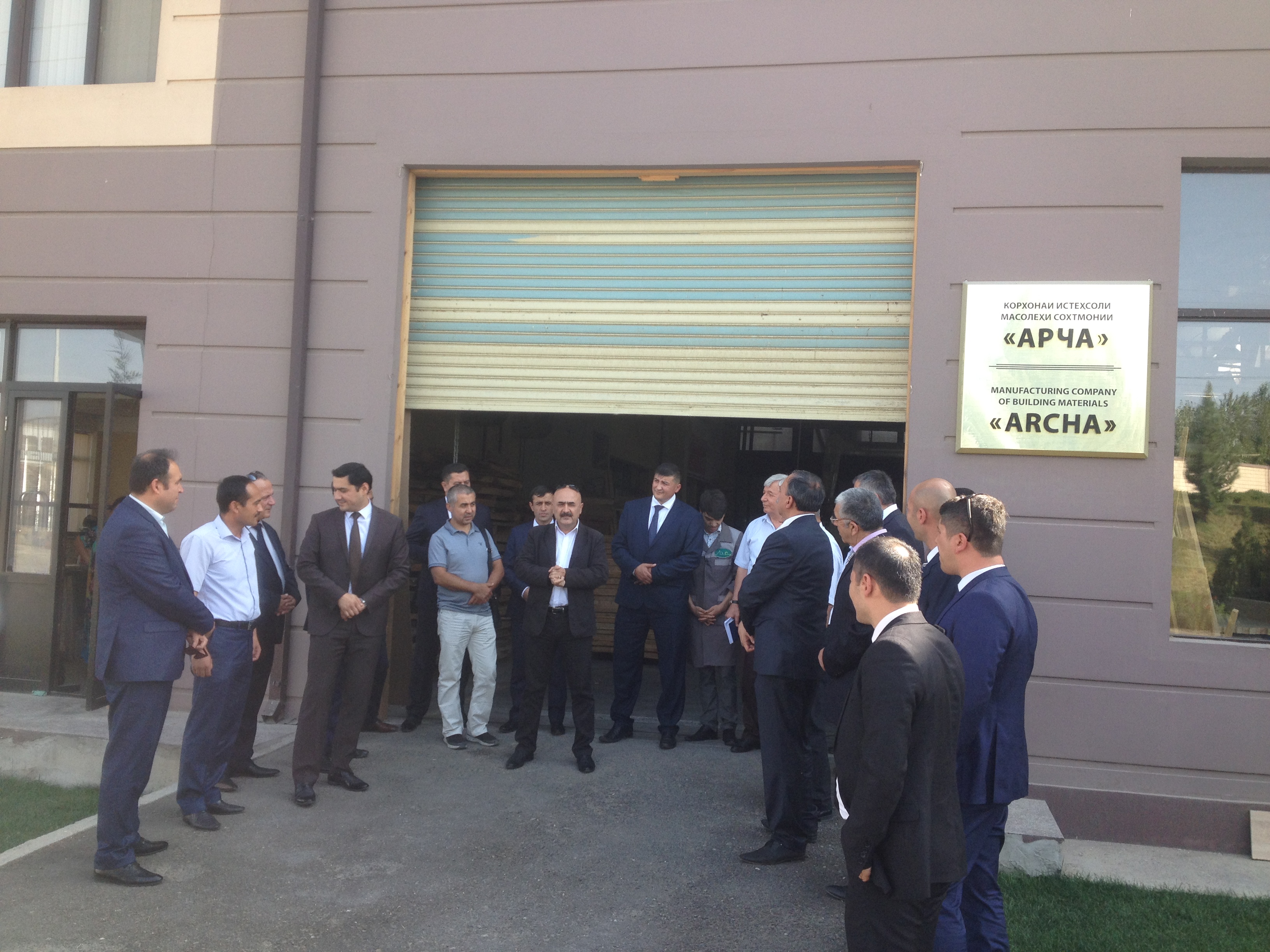 Visit of Tajik entrepreneurs owning business abroad
On September 9, a group of domestic businesspersons who conduct their business activities abroad, in particular, in Russia and Kazakhstan, have visited Sughd free economic zone.
A tour to the subjects of FEZ – Archa and Archa Mebel was organized for the guests, during which they familiarized with the benefits and privileges granted to domestic and foreign investors.
We note that September 5 to 9, a forum of domestic business abroad held in Sughd region where more than 70 Tajik entrepreneurs have participated.
The forum was organized on the 27th anniversary of the Independence Day of the Republic of Tajikistan, as well as to present the potential of the region for future investments.