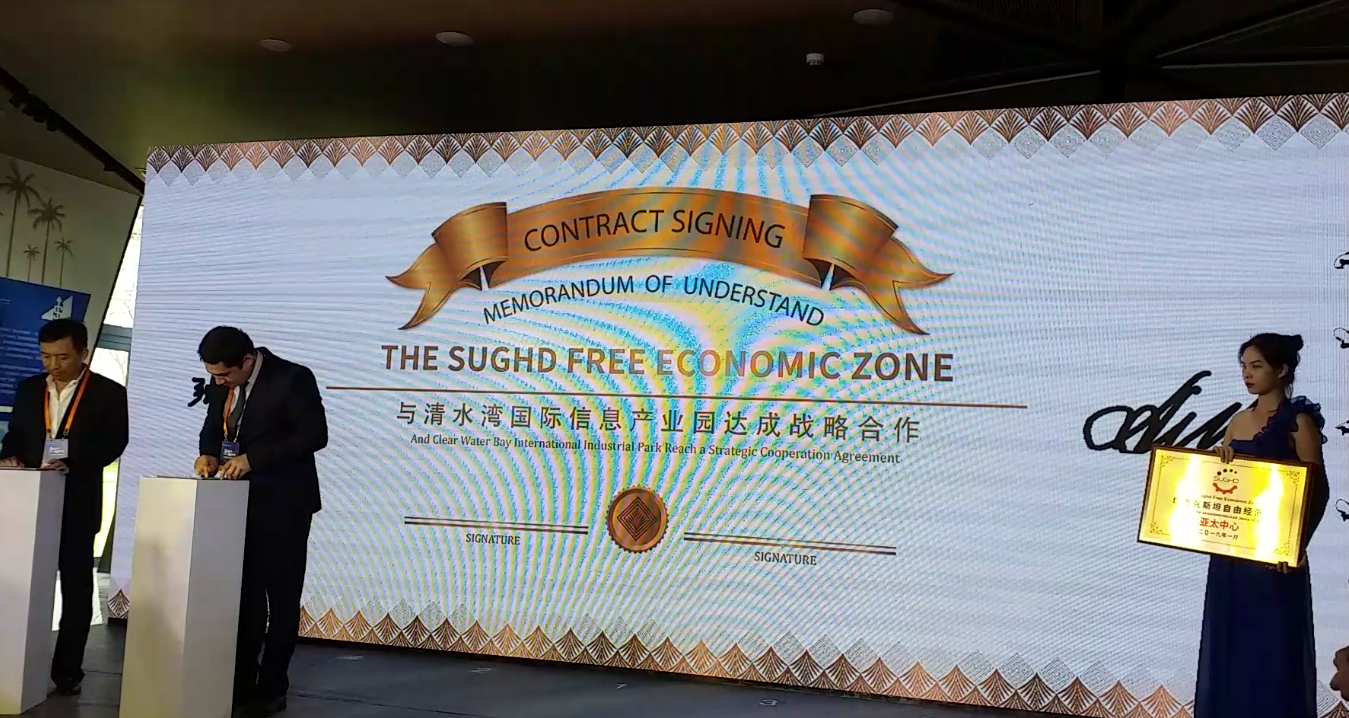 Introduction of Sughd FEZ in the International Blockchain Summit 2019
January 21-23, this year an International Blockchain Summit 2019 held in the Chinese province of Hainan in Sanya city. The main purpose of the summit dealt with the discussion of the development and implementation of the blockchain system in countries where this technology less represented. For three days, such topics as the use of blockchain technology in the industry and crypto financing, business models and future trends were discussed. It should be noted that this technology is developing rapidly and is already being adopted by such large corporations as IBM, JP Morgan Chase, Microsoft, Visa, and Intel.
The summit was organized by the Clear Water Bay Information and Industrial Park Hainan in collaboration with the provincial government. The event was attended by several hundred people, such as investors, politicians, executives of business companies, academics and start-up owners from America, Asia, and Europe, including representatives of Central Asian countries.
The head of the Administration of Sughd FEZ Firdavs Olimzoda took an active part in the work of the summit.
Representatives of the participating countries shared their vision regarding the implementation of blockchain technology in their country, the role of this system in the economy, particularly in business development. Thus businesspersons from the USA, where the technology is already being successfully used in various spheres of economy, shared their experience in using the blockchain in farms, in particular in raising cattle.
Firdavs Olimzoda in his speech presented the activities of free economic zones of Tajikistan, which were created as a platform for the implementation and testing of innovative activities, and where business projects have been proposed, the scope of which is related to crypto-financing. The Republic of Tajikistan, which is open to innovation, in turn, is actively exploring this technology based on the experience of neighboring countries.
As part of the program, there were organized visits for participants to the largest corporations in the province, in particular to the Hainan free trade zone.
At the end of the summit, multilateral cooperation agreements were signed between the participating countries. Thus, the Administration of Sughd FEZ entered into a memorandum with the Information Industrial Park of Hainan on mutually beneficial cooperation, in particular, to open a representative office of Sughd FEZ and an exhibition hall for promoting goods of Tajik manufacturers. Space is provided by the park for annual free use.