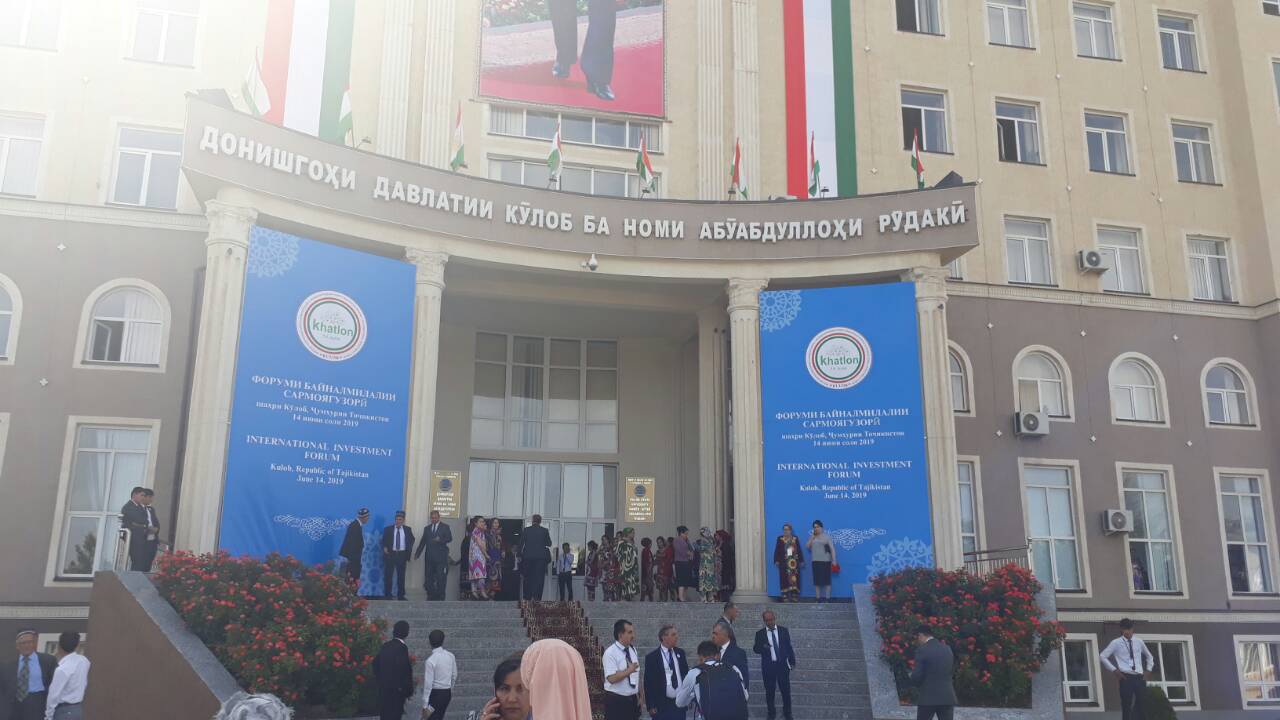 Participation of Sughd FEZ in the International Investment Forum "Kulob-2019"
The International Investment Forum "Kulob-2019" was held on June 14 in Kulob city of Khatlon region.
The event was attended by local and foreign entrepreneurs and investors, government officials, development partners, Tajik diasporas, specialists and experts.
As part of the forum, an exhibition of the achievements of the national economy of domestic producers was organized, where in one of these pavilions Sughd FEZ has presented the products of its enterprises to the guests.
Four panel sections continued the work of the forum, among which the topic "Free economic zones as a factor in accelerating the industrialization of the Republic of Tajikistan" was discussed among the participants of the event. The Head of the Administration of Sughd FEZ – Firdavs Olimzoda made a presentation on the activities of Sughd FEZ. Firdavs Olimzoda shared with information of ten years development experience, which can be applied to the new Kulob FEZ created at the beginning of this year.